The atmosphere at Fully Charged Live South UK was electric (pun intended!). Visitors from all over the country gathered to see the latest and greatest in electric vehicle technology. With a wealth of innovative vehicles and advanced technologies on display, attendees were treated to an inspiring experience that showcased the incredible potential of all-electric transportation.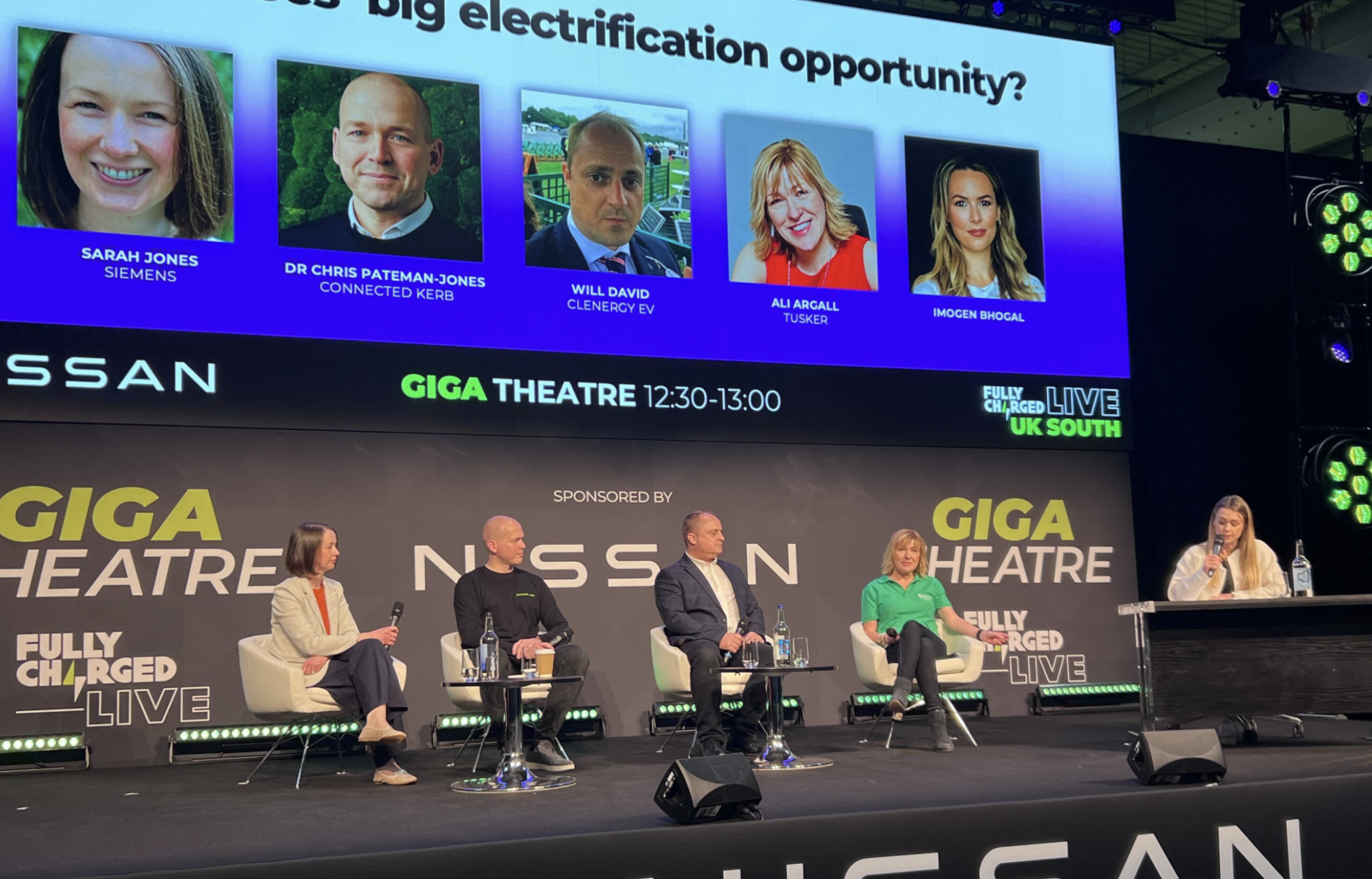 The first day was packed with exciting events, but one of the highlights for the Clenergy EV team was the insightful discussion featuring our CEO and Founder, Will David and keynote speakers from Siemens, Tusker, and Connected Kerb. Together, these leaders in electric vehicle innovation explored a range of important topics, from the future of EV infrastructure to the crucial role of fleet electrification in creating a more sustainable future.
Our team at Clenergy EV were thrilled to be a part of the event and had the opportunity to meet with a wide range of visitors and showcase our latest software features and capabilities.