EV News Round-Up: September 29th 2023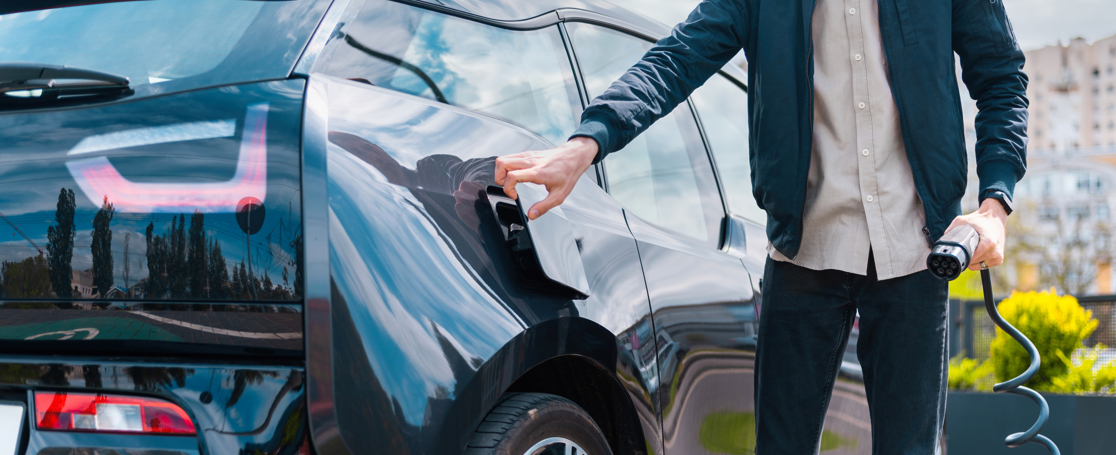 29 September 2023
A lot changes in a week.
Read on to hear about new Lexus cars, wireless chargers, huge new tech developments, and more.
And if you're looking for a breakdown of the updated electric car mandate released today, check out our LinkedIn where we highlighted a thread from T&E UK breaking down its impact.
Could Airport Car Parks help power the National Grid?
Multiple news outlets this week reported on a study exploring the possibility of V2G charging in airport car parks, which looked at whether the cumulative power from the dormant cars of holidaying Brits could help put huge amounts of sustainable energy back into the National Grid.
The study cited a possible 4.3GW of energy that could be generated through this strategy, which could prove enough to power 1.3 million UK homes.
It also estimates that around £1.3 billion in flexible energy savings could be made by 2050 if V2G charging is rolled out across the 140,000 long-stay parking spaces in the areas served by UKPN in the south and east of England.
To find out how EV charging software is already helping organisations such as Nottingham City Council up to £1 million following their EV transition, take a look at our case study here.
West Sussex County Council secures £5.5m EV grant
This week saw yet another local council increase its grant funding through its commitment to electrifying its fleet, and providing better more accessible charging infrastructure for its constituents,
West Sussex joins Nottingham City Council and more in achieving funding for a public chargepoint rollout, with plans to use the funds to add 1,000 sites to its current network. 
The money will also cover infrastructure for up to 400 'passive' charge points, which can be activated as demand increases. The grant will cover 60% of the cost, while the chargepoint operators will cover the remaining 40%.
We've actually covered how councils and businesses can gain eligibility for such grants in a previous post. Using our EV charging software, users have saved a cumulative 270,000kg this month alone, with our live reporting providing a breakdown of easily accessible figures to be shared with bodies reviewing grant eligibility. 
New Models Announced And Others Coming Soon
Car and Driver produced a great article this week running through some of the exciting new releases EV expected over the next few years.
Some of the highlights included Apple's Titan EV, which is rumoured to be expected for release by 2026 after spending nearly a decade in development. 
Other exciting releases include the Audi A6 Tron, expected early next year, and five Bentley models expected to be delivered in 2025.
Alongside these, not covered in the article was Lexus' plans for a 'revolutionary' new vehicle in 2026, designed over ten years and including a complete overhaul of the software platform.
Industry Gears Up for Fleet Mobility Live
The industry is getting ready for the annual Fleet Mobility Live event on 3rd and 4th October this year.
This week, we've had announcements from Nissan on the inclusion of their Townstar and Ariya Electric vehicles being displayed at the event, as well as some key players from across the industry sector.
The announcement from Nissan comes alongside their re-iteration of their continued commitment to reaching a fully-electric fleet by 2030, demonstrating  faith in the EV market and its potential in decarbonising transport worldwide.
Of course, we'll be attending the event at the NEC Birmingham next week, so make sure to catch us on the SMS stand at D2 where we'll be on our soapbox spreading the importance of robust EV charging software. 
New Cutting-Edge on-site EV Charging Facility Showcases Novuna's Revolutionary Offering
We were delighted to attend Novuna's unveiling of their new wireless charging hub at their EV Academy Live event earlier this week.
The new site features 16 chargers, equipped with charging pads that allow for the seamless charging of vans and cars.
Novuna has proven a huge figure in EV transitioning, managing to switch over 30% of its 100,000-strong fleet to electric at the time of writing. And key to achieving that figure has been their holistic approach to transitioning, leasing vehicles, chargepoints, and back-office software in a single package.
Alongside opening the site, Novuna took the opportunity to showcase exciting developments from across the industry, with demonstrations from Zaptec and GRIDSERVE giving a valuable reminder as to the huge potential EV technology has in building a stronger national infrastructure, and helping to further decarbonise transport in the UK and beyond.
That's all for our EV News Round-up this week. Follow our page on social media channels to make sure you never fall behind on what's going on in the industry, and to make sure you're making the most of your EV investment by finding out what software such as ours can do for you.
Often overlooked, EV charging software software gives drivers the chance to save money back on their original investment, and tackles charger availability issues by providing access to over 300,000 chargers across the UK and Europe. 
To learn more about what Clenergy software can do for you, click through to our homepage and choose the solution that's right for you. Alternatively, you can learn more about why EV charging software is essential for every EV user here.