EV News Round-Up: The UK's one-millionth EV, the best EV charging networks, and free charging for a year.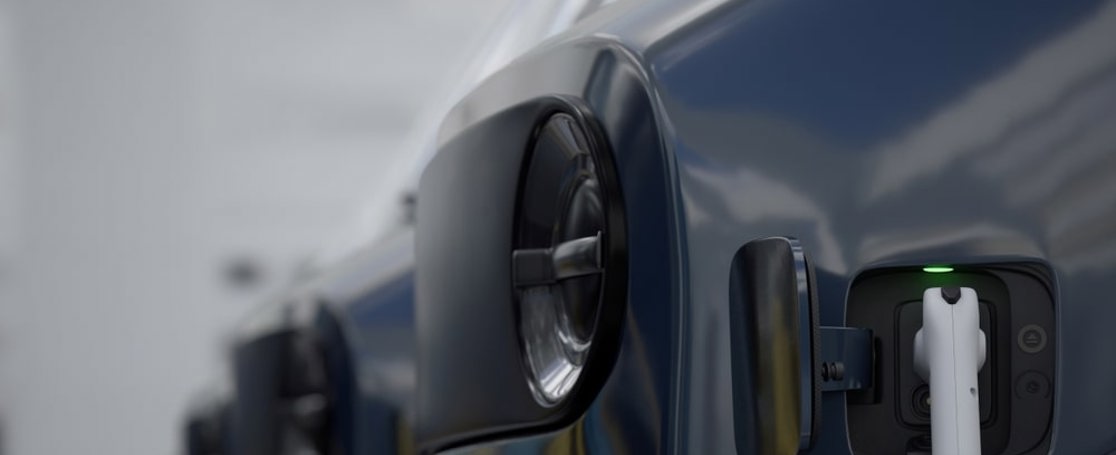 20 November 2023
After another big week in the EV industry, we've once again compiled some of the biggest news stories in our round-up to help keep you informed.
Read on for summaries and analysis of stories such as the UK's one-millionth EV, the best EV charging networks as voted by EV drivers, and the latest British Gas offer of free EV charging for an entire year.
One Millionth EV Set to Hit the UK Roads by February 2024
Highlights include some exciting news in the automotive world as we find out new car experts at Cap HPI revealed there were nearly 900,000 EVs on UK roads in October 2023 and they forecast the UK is set to welcome its one-millionth EV on the roads within just a few months. 
This leads to one of the key questions being discussed in the EV community at the moment: where is this EV growth coming from? 
We covered in last week's News Round-Up figures published by the Society of Motor Manufacturers and Traders (SMMT) debunking the misconception of a current EV sales slump. In fact, the figures reported included a 20% increase in fully electric cars registered and revealed it's UK fleets that are pushing the growth in EV transition taking 15.6% of the overall EV market share. 
Suggestions amongst mobility experts note that it is because fleets benefit from "compelling" tax incentives including low Benefit-in-Kind ratings and high write-down allowances. The same experts also express concerns, however, that such incentives are lacking for private drivers following the end of the Plug-in Car Grant in June 2022. For many drivers the investment required to switch to an EV means the options remain unaffordable, particularly during the current cost-of-living crisis and despite the growing choice of EVs offered by manufacturers. As a result, we've seen drivers looking for ways to recoup some of their initial costs, check our recent blog post, the secret to saving money on EV charging. 
Matthew Freeman, managing consultant at Cap HPI, commented: "BEV registrations are being driven mainly by the fleet sector with private registrations accounting for less than one in four new BEVs this year. This highlights the requirement for further incentivisation for private drivers."
As the one-millionth EV prepares to make its mark, it symbolises more than just a numerical accomplishment - it's a demonstration of the UK's dedication to environmental responsibility and a departure from traditional combustion engines.
Navigating On-Street EV Charging
As demand for EVs increases, so too will the need for an accessible charging infrastructure. A recent study reported by Renewable Energy Magazine, warns that public EV charging might not be keeping pace with the growing fleet. The findings reveal a critical gap in supporting the surge in EV adoption, prompting a closer look at how we power our EVs.
While the study raises concerns, the Rural Services Network sheds light on a promising development. A new government consultation highlights the pivotal role local authorities play in ensuring a successful EV rollout. As we navigate this electrifying transition, it becomes clear that community engagement and Government collaboration are crucial.
And Middlesbrough Council, as featured by BBC News, has taken a creative approach to address the charging challenge. Their innovative plan involves installing charging points in lampposts, turning the same infrastructure that lights our streets into a power source for our vehicles. 
TeesideLive reports the council's plans for 160 on-street 24-hour EV chargers charging points across 90 locations would be installed on existing lamp columns or new bollards. The scheme is not costing the council at all, as £125,750 of funding has been secured from the Government's On-Street Residential Chargepoint Scheme and Ubitricity providing the remaining £83,333 required for the project. 
Despite these positive steps, GB News and Motor Mouth report on the urgency expressed by electric car drivers, calling for an acceleration in the installation of on-street chargers. They report that despite the figures published by the Department for Transport (DfT) which reveal a 69% increase in the number of on-street chargers over the last 12 months, the current infrastructure is falling short, and drivers urge the UK to 'up the pace' to meet the growing demand for sustainable transportation. 
Fleet News, comments that the installation of on-street EV chargers needs to power on, ensuring that the infrastructure keeps pace with the accelerating adoption of electric vehicles. With the Government's Vehicles Emissions Trading Scheme coming into force next year and requiring a minimum of 22% of cars, and 10% of vans, sold by manufacturers to be electric. It's a timely reminder that the road to a greener future is paved with not just EVs but also a robust and accessible charging infrastructure.
James Taylor, managing director of Vauxhall, acknowledges the positive developments in on-street charging but emphasises the need for accelerated progress: "We need to up the pace if we're to make sure the 40 per cent of households without driveways are not left behind in the transition to electric vehicles and do more outside of London."
The rise of demand for on-street charging points signifies a tangible shift in consumer behaviour, indicating a society that is not just curious about EVs but actively embracing and demanding them. And it's evidently important to recognise that access to private driveways is limited across some areas of the country and those areas making EV charging more accessible and convenient to all will empower and enable residents to support decarbonisation in their mobility decisions. 
British Gas Powers Up EV Adoption with Free Charging for a Year
In a new move towards a greener future, British Gas has launched an initiative to make the transition to cleaner transportation not just environmentally friendly but also economically savvy. The 'FreeCharge' proposition offers both new and existing electricity customers with a smart meter a year of free home EV charging. 
According to Centrica, the parent company of British Gas, this initiative is a substantial leap forward in promoting sustainable mobility aligning with the company's commitment to providing practical solutions for a low-carbon future. 
The offer equals 8,000 miles of free home charging for 12 months by using a Hive smart charger to set charging during off-peak hours. And if customers don't already have a smart meter, British Gas will install one for free. 
Gav Murray, Director of Hive at British Gas, said "Electric vehicle uptake is a key part of the UK's drive to net zero. Our FreeCharge proposition not only supports this uptake but, by shifting charging to when demand on the grid is at its lowest, we're accelerating the journey towards a greener future." 
The move is positioned as a "thank you" to existing British Gas customers, a tangible benefit for their loyalty, and an enticing offer for those contemplating the switch to EVs.
It reflects a recognition of the pivotal role energy providers can play in accelerating the shift to EVs and reminds us that the road to sustainability is not just about the vehicles we drive but also the innovative solutions that power them. 
Unveiling the Best EV Charging Networks as voted by EV drivers 
As many of us contemplate making longer journeys to meet with family and friends over the festive period the Daily Mail and This Is Money have reported this week on the annual Zapmap poll which guides EV owners through the best charging networks for seamless long-distance journeys.
One of the biggest concerns over EV ownership is range, you'll no doubt be used to hearing about range anxiety, but what about charge anxiety? The Energy Saving Trust estimates that 80% of existing EV drivers predominantly charge their battery cars at home. But what about when it comes to those longer journeys that require an electricity top-up en route? 
Well, 4,000 EV drivers have had their say on which providers have the best high-powered, en-route charging networks in the UK and the latest annual poll by Zapmap reveals all. 
Drivers voted based on reliability, ease of use, customer support, value for money and payment options.
Ranked best overall and topping the poll is the Fastned network with a 4.3 rating out of 5.
Click here to view the results