EV News Round-Up: Fleets have been the driving force behind the recently reported record EV adoption in the UK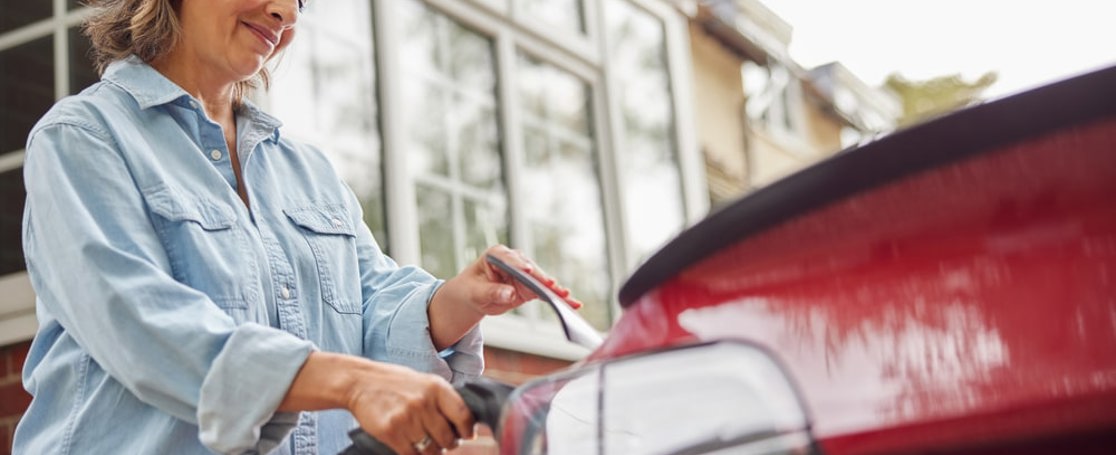 13 November 2023
Highlights from the last week of news include a perhaps surprising development, as news of a decrease in EV sales was bucked by the latest figures released from the Society of Motor Traders Manufacturers and Traders (SMMT). Read on for further developments and highlights in EV.
Growth in EV adoption marks a pivotal quarter in the UK
In a landmark quarter for the UK automotive sector, the Society of Motor Manufacturers and Traders (SMMT) reported a groundbreaking surge in EV adoption. 
And the momentum extends beyond new cars with a notable surge in demand for used electric vehicles, doubling in the third quarter. 
Despite us seeing reports from The Telegraph indicating a slump in the growth of EV demand, SMMT said some 34,021 pure battery electric cars changed hands between July and September this year. The increase marks the third successive quarter of growth, with 98,713 additional transactions compared to the same period in 2022. The Independent noted that twice as many used electric cars are being sold in the UK now when compared to a year ago. 
Ian Plummer, Commercial Director at Auto Trader, commented on the 'record level' demand for EVs, due to a combination of improved availability and affordability. 
He said,"on average, used EV prices fell around 22% during Q3 compared with last year, with many models now costing the same as their traditionally fuelled counterparts removing the previous price barriers that held up EV adoption," 
SMMT chief executive Mike Hawes said: "The used car market continues to grow strongly, with re-energised supply unlocking demand for pre-owned electric vehicles – the result being twice as many motorists switching to zero-emission motoring in the quarter."
"Maintaining this momentum requires growth in the new car market, to boost supply to the used sector and cement this success. Equally important is the urgent need for charging infrastructure rollout so that all drivers can have confidence in being able to charge whenever and wherever they need."
Alex Buttle, co-founder of used car marketplace motorway.co.uk, highlighted the industry's commitment to a "pure government" approach to driving EV growth. He said "Used EV sales continued to skyrocket in Q3, with drivers looking to the used market instead of new, as a more affordable route into going electric.
"If the Government can continue to support the transition to electric with improved charging infrastructure and financial incentives for private car buyers as well as fleet users, then used EV sales could soar even further ahead."
Another notable aspect showing more positivity towards EV adoption is the monumental increase in charge point deliveries during the last quarter, marking it the largest quarterly expansion to date. This boost in infrastructure is a game-changer, laying the groundwork for a significant uptick in EV uptake across the country.
The combination of government support, the expanding charging infrastructure, and growing consumer demand will increase further confidence in the EV transition and support a fair and accessible EV future for all. 
Fleet registrations are key in steering the car market towards more EV sales
As reported by Fleetnews, SMMT data further reveals the pivotal role that corporate fleets play in steering both the new car market and the accelerated adoption of EVs. Year-to-date company cars registered to fleet and business are showing a 39% uplift to last year, which equates to a 56% share of the new car market. While private sales only increased by 1.6%. 
This recent data indicates the substantial impact fleet registrations play in revitalising the new car market. As fleets choose to transition to EVs it will be this transformative shift toward sustainable mobility in the business sector that signals a broader societal shift toward embracing electric mobility.
In response to these developments, industry experts have been expressing optimism about the future of electric vehicles. As the automotive landscape undergoes a rapid transformation, better affordability and increased choice can only be a good thing for anyone thinking about and considering a move towards EVs.  
Richard Peberdy, UK head of automotive for KPMG, said: "Used electric vehicle prices have seen volatility for some months now, due to a normalisation of pricing as supply grows within a market that's still in its infancy.  
This lowering of used EV prices is leading to increased choice and cost viability for consumers looking to make the transition to an EV." 
Wallbox and Osprey join forces to boost public EV charging in the UK
Charge point availability and reliability are both crucial for consumer confidence in making the switch to EVs. And in the news this week a strategic partnership blending Wallbox's advanced technology with Osprey's charging expertise aims to significantly expand and enhance the nation's EV charging infrastructure.
The key focus is an ambitious rollout of public charging points, beginning with the installation of 125 of Wallbox's Supernova DC rapid chargers at Osprey low-voltage connection stations.
Enric Asunción, Wallbox's CEO, expresses the significance of this collaboration, stating, "This is a crucial step in our mission to make EV charging accessible to all. Together with Osprey, we're determined to redefine the charging experience for users across the UK."
An Osprey spokesperson went on to underscore the shared vision, stating, "By joining forces with Wallbox, we are amplifying our commitment to advancing sustainable transport. Our goal is to create a robust charging network that meets the evolving needs of the growing EV community." 
While specific figures are undisclosed, the impact of this collaboration is expected to be substantial, marking a significant advancement in meeting the rising demand for reliable and efficient public EV charging infrastructure in the UK.
Online sales of unsafe electric car charging cables pose serious risks
With new charging cables costing around £200 each, and more used EVs being sold across the UK, it makes sense that the second-hand charging cable market is seeing a rise in demand. 
If this is something you're considering What Car? has urged EV drivers to purchase with care. In a recent investigation, all three used cables purchased online were found to be unsafe, failing to meet British and European safety standards and posing risks of overheating and electric shocks to drivers. 
Online third-party sites are not legally obliged to check the safety of the products they sell in the same way as high street retailers, so it can be easy for sellers to offer sub-standard products.
What Car? consumer editor, Claire Evans, said: "Our tests show how easy it is to buy unsafe EV charging cables online. We believe stricter regulations for third-party sellers are needed."
The findings underscore the need for heightened consumer awareness and regulatory measures in the rapidly growing EV market. The industry and authorities will need to collaborate to address safety concerns whilst consumers are advised to choose reputable sources for their charging cables to ensure the reliability and safety of their EVs.
Bristol Airport proposes innovative sheltered EV forecourt to meet rising demand
As winter approaches, we're all getting used to having to take umbrellas out with us. And at Bristol Airport a new petrol-style garage could soon be built. 
Official plans have been presented to Bath and North East Somerset Council, with details of a dedicated facility equipped with 18 ultra-rapid charging points as well as a shopping and food and drink area. 
The envisioned forecourt is a positive step to elevate the travel experience for EV passengers and marks a significant stride towards a greener future for transportation in the region.