Powering an EV charging cycle that's fair and easy to use for all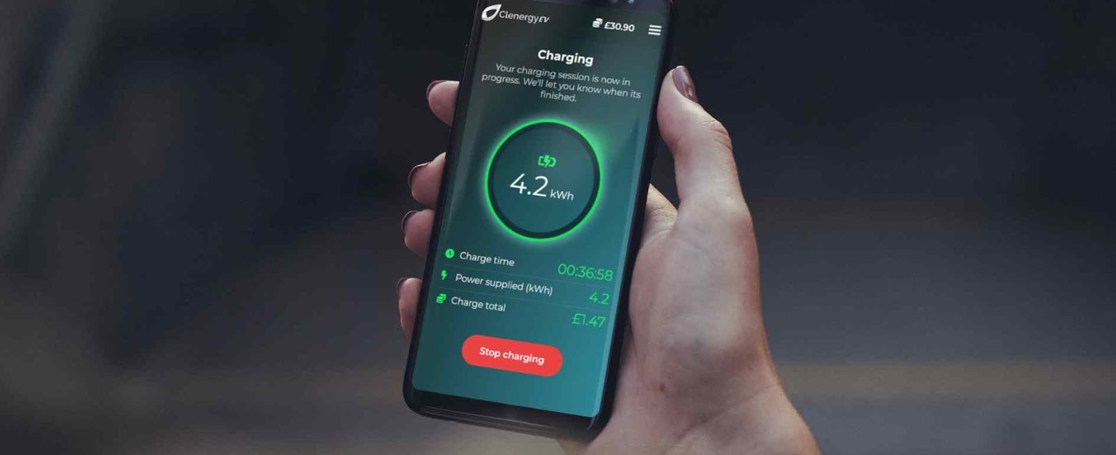 11 September 2023
Our software integrates a good drivers' experience with easy ways for you to manage and maintain your EV network in line with government and state regulations. There's no sneaky small print holding you to ransom. Just lots of innovations that give you dynamic control over your investment, with industry leading features like contactless payment, driver roaming, and maintenance oversight so your charge network is reliable. 
Software makes things work
We know software doesn't sound very exciting or even pressing when you're putting chargers in the ground. But without it, you wouldn't be able to do simple things like setting a price for charging or making it easier for drivers to travel across the country with a single payment method. 
And because it's central to the entire EV charging cycle, we believe a software first approach is integral to developing a clean energy network that lasts, is easy to maintain, and does what you and drivers need it to do. 
This stance is why we take pride in combining excellent customer service and a great product with a willingness to make it easy for you to switch providers whenever you like without having to replace your hardware. After all, the spirit of OCPP is about putting users' interest first with compatible software and hardware so you can choose the best solution for your needs, even if they change. 
Our approach sounds counterintuitive for a growing business. But we have a genuine desire to quickly build an open and resilient network that makes the entire EV charging cycle fair and easy to use for all. And that demands accountability and an industry-wide strategy for sustainable growth over corporate greed, starting with ourselves.
Flexibility at the Heart of Your EV Chargepoint Networks
As well as making it easy for you to switch to or from our business with no penalties; flexibility is built into our core. We work across all time zones, and in multiple currencies and languages to prolong the life and agility of EV estates; as well as making it easy for customers like you to scale fast as the market matures. 
This of course is reliant on collectively building an extensive network to encourage mass adoption. And it's why we're partnering with other providers and brokers to make it easy for drivers to travel more freely using one payment card. And why we continually test the majority of chargers for reliability and their future flexibility and use this experience to give you unbiased advice and resolve problems quicker than our competitors.
Helping You Do What You Need To Do
With this in mind, our current design cycle integrates load-balancing so you don't strain the Grid with easy ways to help you manage and maintain it. These include reports on carbon footprint reduction, faults like loss of communications and repairs, maintenance schedules, and the ability to set payment charges via variable and off peak tariffs so you can monetise your network.
But we don't stop there. When our software is used to power a charge point, our contact details are highly visible so your customers know there is always someone to help them, without putting pressure on your own resources. It's why we have a growing number of customer and installer referrals, which we protect with cyber security and ISO certifications.  
Putting your data security and our product development is at the heart of what we do. If we're reliable and deliver well, we believe we'll grow with a conscience and make sure we are on the right side of change in reducing our collective carbon footprint. That's why we are so focused on addressing our future with better energy management, EV billing and payment, asset management and business operations through future-proofed product development.
We Don't Lock You In
We're certain our forward thinking and genuine approach to business is why we're growing so quickly across the UK and as far afield as New Zealand.
In our hearts, we believe there needs to be a collective approach to building an entire new infrastructure. And this starts with the industry adopting open standards for the entire EV charging cycle so we build a stable, future-proofed and secure infrastructure that promotes market innovation over monopolies. 
It's what drives us to be better and offer an alternative to the charging syndicates who put profit over progression with locked networks that force business on their terms. 
Our Customers
So far, our customers range from chargepoint operators, employers, and critical national infrastructure including the police, fire brigade, and NHS. And we're excited to launch our residential solution soon.
Between them they have used our software to support their growth and expansion into new markets, track their ROI, highlight their reduction in CO2 emissions to support their progress to Net Zero, as well as create energy savings and meet the new chargepoint regulations for 2023. These include meeting the 99% reliability standards for rapid charging, automated roaming, offering 24/7 customer support, contactless payment, open data to make sure drivers can find all available chargers without having to pay or agree to any terms and conditions, and standardised pricing metrics.
Contact us
Main Office: +44 (0)1443 565400
EV Driver support: +44 (0) 3330 129095
Email enquiries: info@clenergy-ev.com