What do Chargepoint Operators need to know about the UK Government's chargepoint regulations?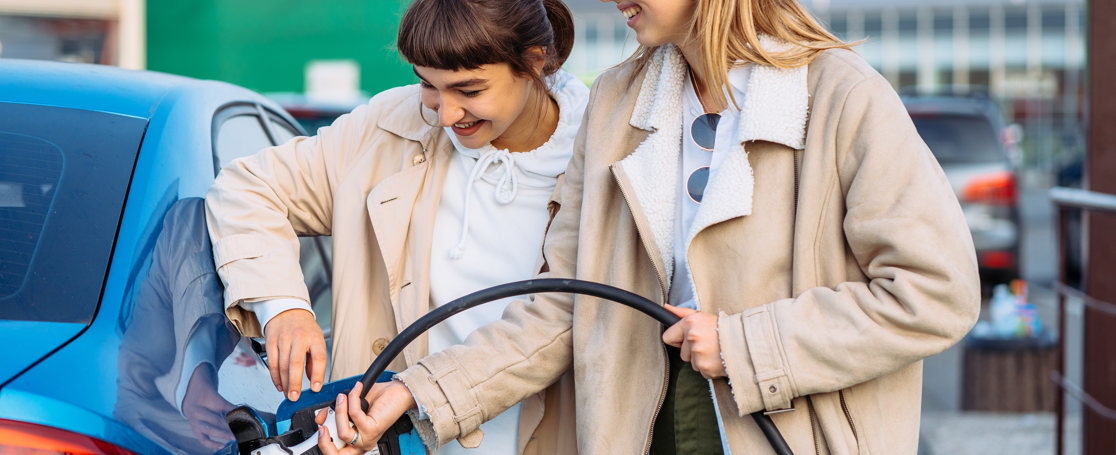 12 September 2023
You can't miss the stream of surveys in the UK press that indicate people love their EVs but they don't like the charging networks. Though more recently it's been reported that range anxiety is slowly reducing with the continuous growth of the EV infrastructure.   
It's good news and we need to build on it by working collectively to deliver an open charge network that not only allows drivers to travel across the country with ease, but gives you the ability to meet the updated chargepoint regulations for 2023. 
Having anticipated this, our software has been built to make any OCPP charger compliant with the latest legislation, offering features like contactless payment, driver roaming, and easy ways to manage and maintain your network. 
Read on if you want to understand what the new guidelines mean for chargepoint operators and how we help you address the infrastructure issues drivers are facing.
99% Reliability by 2024
The new regulations are designed to reassure drivers there will be working chargers in range, when and where they need them, meaning you need to meet the 99% reliability standard for rapid chargers.
We work on two levels here. Firstly, our app shows charger availability and health in real-time to make sure drivers know exactly what is available and where. And secondly, our chargepoint management platform not only reports when a charger is down, it self diagnoses to help you understand what the problem is without having to attend the site manually. This saves time for maintenance crews, who are able to attend the site with the specific tools to fix the charge points rather than making multiple visits to get the charge point back up and running. 
Roaming by 2025
The Open Charge Point Interface (OCPI) protocol means automated roaming will make it easier for EV drivers to access chargers from different providers without having to use multiple apps or RFID cards. 
This will only enhance the progression of the EV infrastructure, and as part of our genuine commitment to driving an open and future-proofed network our software has had this capability for some time. Our team continually tests the majority of chargers for reliability, flexibility, and regulatory compliance, and we use our extensive knowledge to give you unbiased advice and resolve problems quicker than our competitors. We've also worked ahead of time to make sure chargers accept payments from drivers from different charge card networks through our programme of partnerships and brokers to enhance the overall experience for consumers.
Open Data
Another initiative to help ease range anxiety is the use of OCPI protocol to make sure drivers can find all available chargers without having to pay or agree to any terms and conditions. As well as promoting chargers to major navigation maps as standard (satnav, Google Maps, Zap Map), we make the whole process of finding and paying for charging easy for drivers, who can check in as a guest if they do not want a Clenergy account. 
24/7 Helpline by 2024
In a further move to improve the customer experience and reduce anxiety, all chargers must advertise a free 24/7 helpline for drivers in case of problems at the chargepoint. We take ownership of this, and also offer the same level of service for owners and operators of Clenergy software. Our approach, we think, is driving the growing number of customer and installer referrals. 
Offering a 24/7 helpline has always been part of our business proposition. And in practice it means that when our software is used to power a charge point, our contact details are highly visible so drivers know there is always someone to help them, whatever the issue even if it isn't strictly to do with the software. Furthermore our app runs in multiple languages, including Welsh, to accommodate the diverse needs of our customers.  
Contactless Payment by 2024
According to the regulations, all public chargers over 8kW and rapid chargers over 50kW, including those from proprietary networks open to the public, must accept contactless payment within the next year. This includes the use of bank cards, Apple Pay and Google Pay. 
Customers using our software already have the ability to offer drivers all of these choices as well as a range of payment options within our app.
Pricing Metric
Finally, to reduce confusion and promote transparency, the regulations stipulate drivers must be able to see the tariff price clearly before the start of the charge. The price cannot change once the charge has started. And the pricing needs to be the standard pence per kWh. We will help you effectively price your charger tariffs. 
So there we have it. As well as integrating a good drivers' experience with easy ways for you to manage and maintain your EV network in line with regulations, we offer lots more innovative features and functions. 
These include load-balancing so you don't strain the Grid, and providing reports on carbon footprint reduction, faults like the loss of communications and repairs, maintenance schedules, and the ability to set payment charges via variable and off peak tariffs so you can monetise your network.
Contact us below to find out more:
Main Office: +44 (0)1443 565400
EV Driver support: +44 (0) 3330 129095
Email enquiries: info@clenergy-ev.com