EV News Round-Up: 22nd September 2023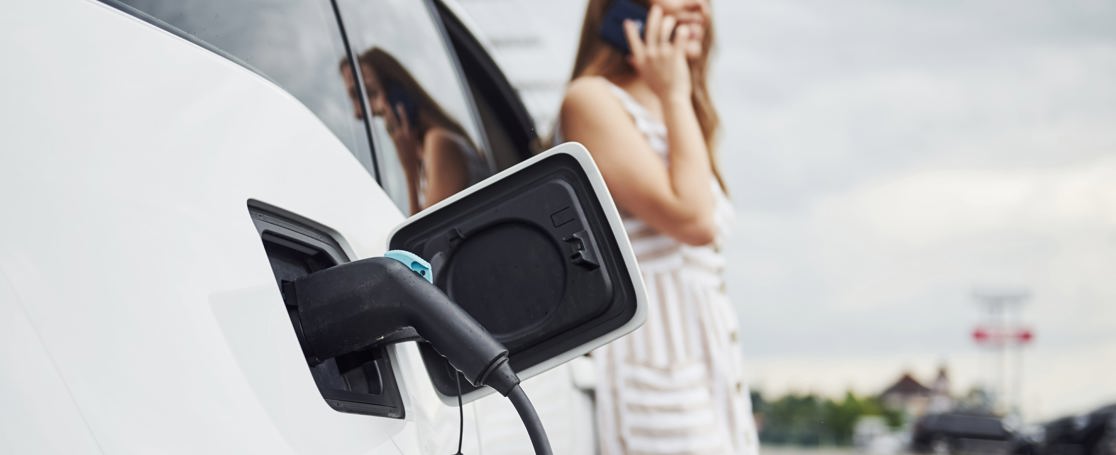 22 September 2023
We're back again to give you a rundown of what has been a landmark week for the EV industry.
The Prime Minister's announcement to rollback the deadline for the ban on petrol and diesel car sales to 2035 is of course the big news this week. But having already received widespread coverage from news organisations up and down the country, we've looked to compile some of the interesting EV stories you might have missed this week.
Elsewhere in EV
UK ranks in the top 5 most EV-ready nations of 2023
A recent report from EY (Earnst and Young) concluded that the UK is one of the most EV-ready nations in the world, considering 20 key markets from around the world based on factors related to supply, demand, and regulation. 
The huge multi-service company conducts these internal rankings annually, with the UK slipping a place from 4th in 2022 to 5th this year as supply and infrastructure issues were cited as barriers to adoption. According to EY, these factors have left the UK lagging behind Norway, China, Germany, and the US in terms of their EV commitment.
Check out this article to see how EV charging software can offer a solution to some of the UK's current infrastructural challenges.
Vehicles with 1,000-mile range in development
Toyota believes it has 'made a breakthrough' in ending range issues in solid-state EV batteries, and is looking to implement this into its vehicles by 2028. 
Japan's largest car manufacturer claims it already has a 'higher specification li-ion solid-state battery' under development, and targets an improvement in cruising range to allow a range of around 750 miles between charges.
In combination with other advancements expected within the 2028 timeframe, Toyota believes it could potentially keep its EVs running for close to 1,500km, or 932 miles in total. 
The longest range currently on offer is 453 miles from Mercedes' EQS 450+.
Is now the perfect time to buy an EV?
Driving Electric published an opinion column outlining their reasoning behind why now is as good a time as ever to make the EV switch.
The article cited well-known factors such as rising oil prices (rising by 4.4% in August according to the AA) compared to relatively steady electricity prices, as well as 0% finance deals on EVs, and the possibility of higher prices in the future.
Although not in the residential sector, early EV transitioners such as Nottingham City Council have already demonstrated the economic potential of switching to EVs, saving as much as £1 million a year on energy and maintenance costs since beginning their fleet transition.
London councils expand EV charging networks
The London boroughs of Richmond and Wandsworth announced they will be adding a combined total of 1,050 public EV charge points to their networks, Electrive reports.
This move brings the total chargers in the Greater London area nearer to 20,000, as the capital city remains one of the world's most EV-friendly cities.

The chargers are funded in-part by a grant of £300,000 from the Department for Transport. The grant follows a series of commitments to improve infrastructure after the announcement of policies such as the Ultra Low Emission Zone, and the new chargers are set to broaden charging coverage across the entire county.
Hertfordshire council to continue drive for more electric charging points
The council announced a rollout of its new strategy, looking at adding more charging points in publicly and privately operated car parks across the county.
The strategy is aimed at helping those who live and work in the county to recharge their vehicles "conveniently and appropriately", and reflects a commitment to tackle charging infrastructure issues.
Solar-powered EV charging initiative aims to ease grid strain
And finally, an initiative aimed at using solar power to reduce grid strain has been announced in Australia.
Whilst charging software such as ours often contains load-balancing features that make sure the grid isn't overwhelmed in cases of extreme usage, the system is a promising development for cases where such smart software isn't installed on chargepoints.
That's all from us in rounding up the best of the rest in terms of EV news for this week. Make sure to come back for another update next week, and if you're looking to learn about how EV software is the key to a smooth EV transition no matter your deadline, head to our website homepage or check out some of our other articles on the subject here.