EV News Round-Up: Closing in on 300,000 UK charge points, and the cheapest EV charging tariff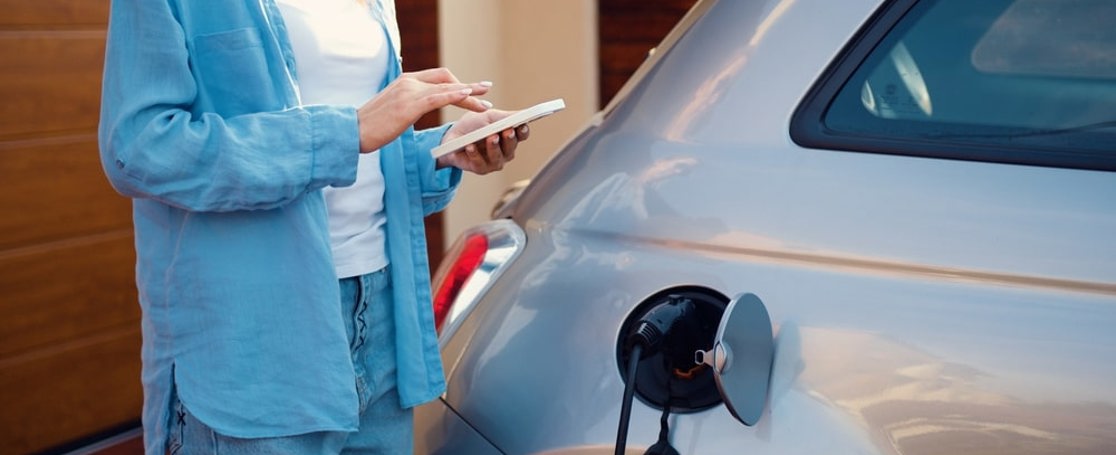 06 November 2023
In this week's EV news round-up, we have a mix of game-changing developments. Read on to find out who has launched the lowest-ever home EV charging tariff. Learn about Dudley Council's £420,000 on-street EV charger scheme, enhancing accessibility for all. The UK's public EV charger network is on track for 300,000 by 2030. And Melton Borough Council consults the public on the placement of new EV charge points.
OVO drops home EV charging costs to 7p per kWh
Energy firm OVO is helping customers save on energy bills and making EV charging more affordable with the announcement of a newly priced tariff. It means EV owners can drive for less than 3p a mile, making a whole year's worth of driving just £190 which is 75% less than the price of driving a petrol car.
Fleetworld reports that the new price plan represents a 30% drop compared to previous rates, making it the most affordable option and nearly four times cheaper than the average cost of electricity (27p per kWh) compared to customers on a standard tariff. The plan will automatically be made available to over 11,000 customers with those on OVO's Charge Anytime rate being automatically switched to start making immediate savings. 
Mat Moakes, Chief Commercial Officer at OVO said: "OVO's bringing the UK's cheapest EV charging rates to customers because we want to make green driving a no-brainer. The government may have delayed the ban on sales of petrol and diesel cars but with Charge Anytime making it 75 per cent cheaper to run an EV than a petrol car, there's never been a better time to make the switch."
The move is a clear sign of the increasing competition among energy companies, as OVO now takes over as the most economical EV charging tariff, surpassing the previous cheapest deal offered by EDF of 7.4p per kWh for energy used between its off-peak time of 12am and 5am. 
These initiatives align with the growing emphasis on sustainability and affordability. By reducing energy bills and making electric vehicles more financially accessible, OVO is helping customers lead greener, more cost-effective lives.
If you've been considering going electric, now may be the perfect time to make the switch. Learn more about saving money on EV charging and see our tariff comparison here.
Dudley Metropolitan Council's £420k on-street charge point scheme 
Forecourt trader reported the substantial investment scheme for on-street EV charge points currently underway in Dudley. The installation of 37 new on-street EV charging points is about to begin across the borough as part of a £420k scheme funded through an Office of Zero Emission Vehicles (OZEV) grant and a charge point operator contribution.
The EV chargers will be available to the public with a pay-as-you-go payment system, which is particularly significant for those who can't install private chargers and may have been deterred from switching to EVs without this public accessibility.
Dudley Metropolitan Council's investment marks a considerable step toward enhancing the electrification of public transport infrastructure, contributing to the growth of sustainable mobility in the area. 
Councillor Damian Corfield, cabinet member for highways and environmental services said: "The charge points are small and discreet and should take around four days to fit so will cause minimal disruption to residents."
This investment will give thousands of our residents the convenience of accessing EV charge points on their street rather than having to install their own points from their home. Dedicated, shared charging bays make this a safer, more efficient way of bringing charge points to our communities."
DfT figures confirm the UK is on track for 300,000 public EV chargers
The UK's EV charging infrastructure is on a promising trajectory, according to the latest Department for Transport (DFT) release. 
Colin Walker, Transport Lead at the Energy and Climate Intelligence Unit, highlighted that "year-on-year growth needs to be around 30% for the UK to hit its 300,000 target by 2030."
Notably, these latest figures evidence a 42% increase in public charging devices installed in the last year (October 2022 to October 2023) showing the UK is not only on track but ahead of its targets for building a comprehensive charging network.
Often we hear the worry that there are not enough chargers to accommodate the growing number of people choosing to switch to EVs. This impressive growth however is pivotal in combating concerns over range anxiety and accelerating the shift toward cleaner transportation.
As the popularity of electric vehicles continues to surge, a robust charging infrastructure is 
crucial for further growth and to alleviate range anxiety among EV users.
The commitment of the UK government and various stakeholders to support this growth is evident, and these figures are reassuring for those considering or already transitioning to EVs.
However, there is notable regional variation in the number of chargers available, with London leading the pack with 193 charging devices per 100,000 population, more than double the figures for all other UK regions. 
Melton Borough Council asks the public where to put new EV charge points
Melton Borough Council is ramping up its commitment to EVs by inviting the community to suggest locations for new charge points. The move is part of a broader strategy to address the surging demand for EV charging accessibility. 
With a focus on areas currently lacking charging infrastructure, the council is keen to make EV ownership more convenient for local residents, reports Melton Times. This community-driven initiative underscores the growing emphasis on sustainable transport, and the council's willingness to engage with its constituents in fostering EV adoption. It's a noteworthy step in enhancing the charging network across the region.
That's it for this week's round-up of stories in EV news. If you're interested in learning more about the benefits of EV transitioning, and how our software has helped facilitate countless EV success stories already, head through to our growing case studies section, or get in touch and we'll be happy to offer help and advice to support your EV transition.