EV News Round-Up: October 6th 2023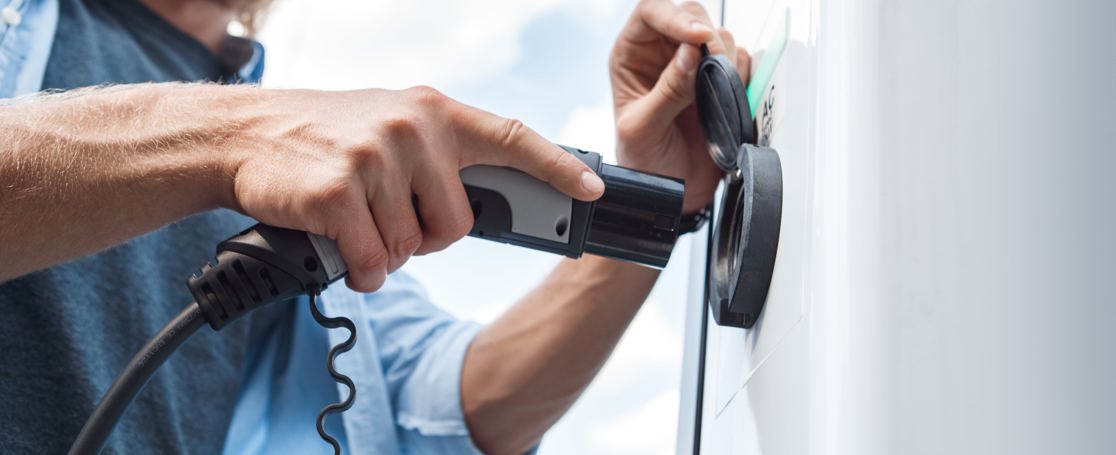 06 October 2023
A lot changes in a week.
Join our weekly round-up, where we compile some of the biggest news stories across the industry in one place.
Read on as we delve into a new 30-point plan for drivers, tips to help your battery last longer, and the plans to get more chargepoints in the ground.
The 30 Point Driver Plan
The UK government released an updated 30 point plan for drivers across all industries earlier this week, providing clarity to the automotive industry in the wake of the rollback of the new ICE sales ban to 2035. 
Discussing the transition to zero emission vehicles, the government zeroed in on the need to make chargepoint installation easier and faster. By prioritising installers of the chargepoints like this, we're able to prepare for a boom in chargers to back the expected EV boom.
These efforts are a part of the government's larger strategy in improving our charging infrastructure, so that drivers can continue to enjoy their vehicles without seeing charging as a hurdle. Of course, getting more chargepoints in the ground is vital to that - but it's down to industry collaboration to make sure they're easily accessible for the average driver.
EV charging software is bound to play a key part in that, with networks such as ours providing access to all OCPP-compliant hardware - taking us to a network of 300,000 available chargers across the UK and Europe at the time of writing. 
Tips to Maximise Battery Life for Electric Vehicles
Motormouth Arabia took a look at one of the industry's biggest challenges to adoption at the moment, giving advice on five tips to help maximise the battery life of EV vehicles.
Some of the advice given will be well-known among current EV drivers, with tips such as tackling the difference in performance at different temperatures by pre-heating or cooling the car before a long journey. For UK drivers, using a heat pump whenever possible in Winter, or storing your car inside can help keep your vehicle at peak performance.
Of course, even with average EV ranges sitting at around 200 miles at the moment, there may still be times when stopping is inevitably needed. In these cases, route-planning to identify any slight detours that could be made to charge up along the way is key. Any good software provider should facilitate this need, and it's something that can easily be done through the Clenergy EV app. It sounds simple, but if you're already thinking of stopping on a long haul journey, why not plan for a service station with available - or a greater number of - chargepoints?  
New mandate outlines 80% sales share for ZEVs by 2030
The new ZEV mandate released by the government this week has stipulated that, despite the rollback on the original policy banning all ICE car sales by 2030, there will still be minimum requirements for manafacturers to hit in zero emission vehicle sales each year.
Those targets will begin at 22% by 2024, increasing incrementally to 80% by 2030. 
In short, these mandates mean that the bulk of our ZEV policy hasn't changed much, with the EV ecosystem still needing to work collectively to build a robust infrastructure that is fair and easy to use for all - and quickly.
For example, Cardiff Council announced earlier this week that it will continue its EV expansion plans as usual despite the announcement, after identifying the need for an increase from between 4,800-7,800 chargers across the authority from 188 at present.
Number of chargepoints rises by around 68% over the last year
You'll often hear us shout about the need to tackle charging infrastructure issues - and we stand by it! But according to the latest figures taken from Zapmap and published in Fleet News this week, the rate of EV chargepoint installation shows that this isn't an issue being ignored in the industry.
There's been an increase in the number of publicly available chargepoints by 68% in the past year, with almost 50,000 public chargers installed in total across the UK as of the end of September.
Of course, installation is only half of the battle. We need to make sure the chargers being installed adhere to the open chargepoint protocol (OCPP), to improve driver experience and prevent charging monopolies from forming as the UK sets to establish its infrastructure in time with mass adoption. But it shows we're on the right track!
Electric cars help balance grid in UK-first trial
Fleetworld reported on a recent trial led by the National Grid looking into to how EV batteries can help balance the grid in peak times.
Implementing real-time load balancing, power was able to be traded from charging cars across the grid at times of peak strain, so as to ensure protection against shortages.
This is yet another advancement in the vehicle to grid charging potential, which offers a way for EV drivers to make a return on their investment by selling energy back to the national grid as and when it needs it.
Clenergy EV attends Fleet & Mobility Live at Birmingham
Us at Clenergy EV were delighted to attend this year's fleet and mobility live event at the NEC Birmingham on the SMS stand!
The event offered a huge chance to celebrate some of the latest advancement in EV solutions for fleet customers, and to demonstrate the potential of EV technology in helping the transition to ZEVs across all sectors.
That concludes our round-up for EV news this week.
A lot was discussed this week about the current state of the UK's charging infrastructure, and what we can do to better. At Clenergy EV, we believe that charging software has the overlooked potential to do this. To read more about our different charging solutions and what they can do for you, or to continue reading through the latest in the world of EV, make sure to follow us across our social channels, or head through to the blog section of our website for similar articles.