EV News Round-Up: 15th September 2023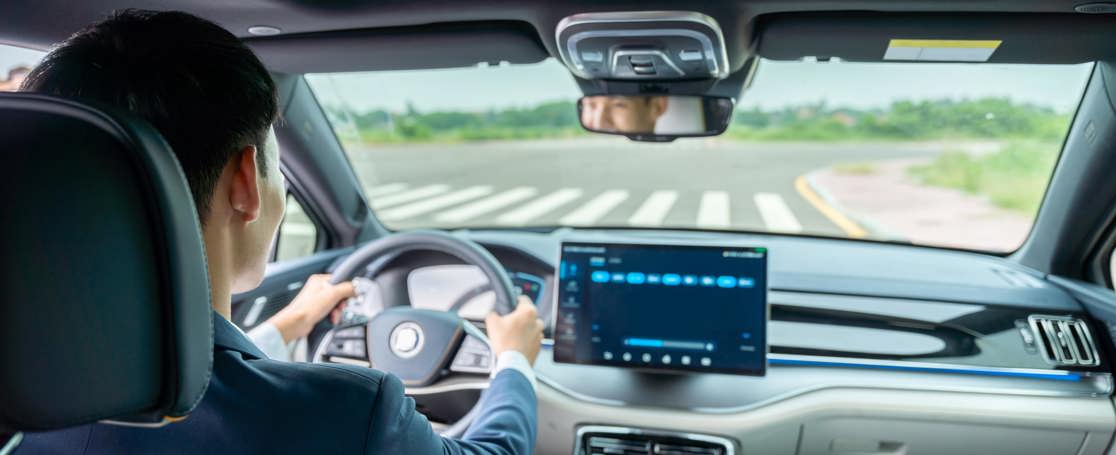 15 September 2023
A lot changes in a week. 
We've compiled some of this week's biggest EV headlines to help you keep up to date on what's happening in the industry right now.
Electric car charging prices highlight EV advantages as petrol costs fluctuate
Drivers in the UK are benefiting from stable EV charging costs as petrol and diesel prices continue to rise. While petrol prices increased by 4.25% since July, EV charging rates remained steady in August, according to the AA EV Recharge Report. The report found that charging at flat rates (including domestic, slow, and rapid charging) maintained consistent pricing. Petrol prices jumped from 145p per litre in July to 151.19p in August, with ongoing increases. On average, running a petrol car costs 14.44p per mile compared to potentially just 6.74p per mile for EV drivers.
Hotels without EV chargers risk driving away customers, says new SMS whitepaper
UK hotels without onsite electric vehicle (EV) charging may lose guests and revenue, says a report by SMS plc. The study found that 67% of respondents consider EV charging availability when choosing a hotel, and 48% of drivers would not stay at a hotel without EV charge points. Among 1,000 UK EV drivers surveyed, 29% used hotel EV charge points during overnight leisure or business stays. Additionally, 43% preferred to pay for EV charging at the end of their stay or as an additional charge, while 31% expected it to be free or included in the room rate.
Midlands councils receive over £39m towards EV charging points
13 Midlands councils are set to receive nearly £40 million to establish electric vehicle (EV) charging infrastructure. To accommodate the growing EV market, the region aims to have 17,500 new charging points by the end of 2025. The funding was secured through the government's Local Electric Vehicle Infrastructure (LEVI) Fund and is seen as a crucial step in enhancing regional infrastructure. The councils have formed two partnerships to collaborate on the project, which aims to benefit residents without off-street parking who may face challenges in charging their vehicles. This effort aligns with the UK's goal of phasing out new diesel and petrol vehicle sales by 2030.
Councils such as Nottingham City Council were among those given a share of the investment to continue their push towards net zero by the 2030 deadline as well as to deliver a stronger charging infrastructure to the benefit of EV drivers across the city. 
National Grid celebrates over 1,000 EVs in its fleets
National Grid has celebrated a milestone of over 1,000 electric vehicles (EVs) in its UK fleet. These include 1,070 fully electric company cars and 312 zero-emission commercial vehicles (vans, 4x4s, and HGVs) across its UK and US operations. The utility company is on track to achieve a 60% electrification rate in its fleet by the end of the 2025/26 financial year. It also reaffirmed its commitment to a 100% electric fleet for light-duty vehicles by 2030, in line with its membership in the EV100 initiative. National Grid has been installing charging infrastructure and plans to add 2,900 chargers to its existing 1,400 in the US.
But it's not all good news this week.
UK's EV Infrastructure 12 years behind schedule, says installation company
As the UK aims to ban petrol and diesel vehicle sales by 2030, concerns arise over insufficient infrastructure for EVs, according to installation company MakeMyHouseGreen. In an article by TechDigest, the company suggests the government is falling behind its EV charger installation targets by an estimated 182.71%, which suggests they'll hit the target by 2042, 12 years after the intended goal. 
Consumer confidence in EVs is closely tied to charger availability, affecting the transition to electric vehicles. To learn about how software offers a potential solution to some of the issues posed by the current EV charging infrastructure in the UK, check out this piece below where we touched on the subject, and make sure to follow our social platforms where we'll be sure to post more on the subject in future.
Powering an EV charging cycle that's fair and easy to use for all