EV Charging: How Your Choice of Software Can Make or Break Your Growth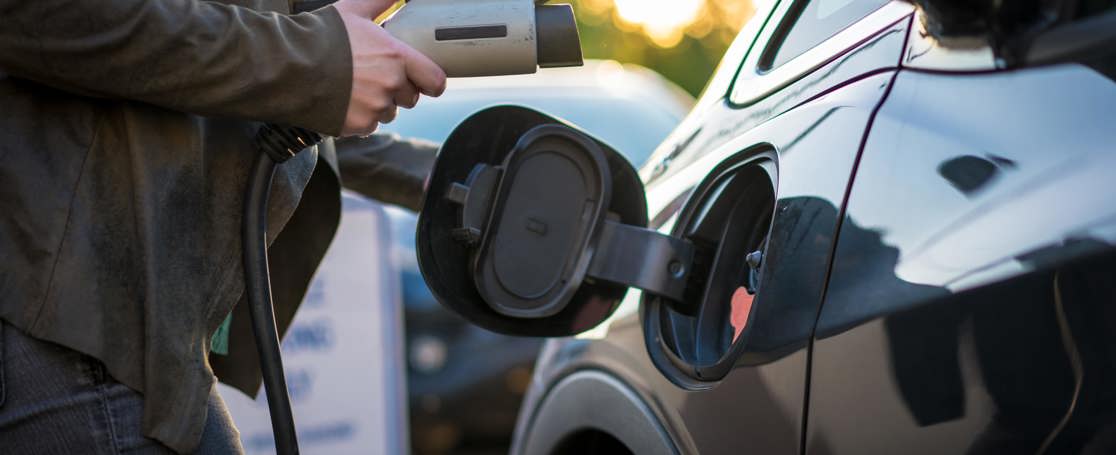 21 September 2023
Picture this. You've just electrified a significant portion of your organisation's vehicles and are feeling good about net zero. The rollout is going well until in the middle of your daily operations, drivers start calling, each saying the same thing:
"The charging app's down!"
And you're stuck with your workforce in limbo, unable to charge their vehicles with deadlines looming.
That's the reality you risk facing in not checking the reliability of your software provider's systems before investing in your charging infrastructure. And it's why our software is built to handle up to 100x its expected users without fears of going dark.
We cover some more tips on what to look for in your software provider in the article below.
Key questions to ask when choosing your software provider
Can the software scale effectively to handle more drivers, chargers, and transactions? 
It's all well and good being sold by a provider's current capabilities, but without building features to scale, it won't be long before you outgrow your provider.
With Clenergy, our software is designed to handle up to 100x its expected users to grow with your user base. You won't be held back by what our servers can handle. 
Are you limited by your current software capabilities? 
The original electric transition can be hard enough. Doing your research before buying saves you from hitting further roadblocks like having to use multiple management tools. You can do this by making sure you choose the right provider with a single-point, easy-to-use CPMS (charge point management system). 
Clenergy clients are saving up to a million pounds a year; slashing carbon emissions; saving countless man hours and easily expanding their chargepoint networks. All from a single, reliable system.
Software can also be an essential tool in upgrading your changepoints' capabilities to meet ever-changing government regulations, without having to replace or add on to the physical units.
If your growth calls for mergers and acquisitions, is your provider able to handle the associated operational challenges? 
The short answer in our case is yes. We've worked with clients who have grown their chargepoint network by 100% within months of onboarding with us. Our team has done it before, and expert advice is there to help you on our 24/7 helpline should any user or operator issues arise. 
We currently power around 3,500 chargers across the UK either through white labels or direct to LA, national infrastructure, fleet, and public charging clients. With many of our customers currently going through growth sprints, we accommodate clients with large 156-charger sites or smaller clients set to double their network from 17 to 35 points.
Can your software deliver flexible charging that lets you react quickly to a fast-growing market? 
With the market still in its early stages of growth, flexibility is essential.
Our software lets create multiple tariffs for different user groups on your networks. This means that you can open up points to internal fleet drivers and the public simultaneously, without any extra admin. University clients, for example, have been able to set up different tariffs for staff and visitor charging to help cover running costs.
If you're investing in building a charging network, features like this mean that you're always able to introduce opportunities for making ROI.
Can you deliver all this today to make sure we're ready to grow at speed?
All of the features addressed in the previous questions are up and running on our app for clients and users to take advantage of.
Not to mention the additional features constantly being tested and added behind the scenes by our in-house development team.  
How does our system accommodate growth?
We employ a method of delivery for our CPMS which means there's always processing power in reserve for when it's needed.
That means that no matter the number of users on our app, we can handle it by sharing the load across multiple servers. If one server has a limit of 30,000 users, for example, and usage exceeds this, a second server will be automatically deployed to cover the excess and keep the system running.
Tested to (near) breaking point
We didn't mention our in-house development team for nothing!
We make sure to test our system's load-bearing capabilities to its absolute limit. 
We use a combination of automated development tools and manual processes to ensure our CPMS can always cope. These are often written by our dedicated in-house development team - with some functions outsourced to industry-leading external tools used across Amazon, Google, and other global software companies. 
So what are the benefits?
Alongside the general benefits touched on in the earlier questions, there are many benefits to the way our software is designed:
No single point of failure - having a single server is dangerous. If that fails, the whole system fails. On our system, the load is spread over multiple servers so that if one fails, we deploy another automatically.  
Increased reliability - Drivers need confidence in EV charging. A system less prone to crashes will help boost confidence in your charging network, removing a barrier to adoption and strengthening the market.
Cost-effective - Using this system strengthens our commitment to grow sustainably by using resources only as and when it's needed. 
Built to scale - Our systems allow for organic expansion, or growth through mergers and acquisitions without having to worry if our servers can cope.
Why do we do it?
Unexpected issues are becoming a recurring story with EV transitioners, with EV charging having more implications for fleets than originally predicted. Without resilient servers, the confidence needed to roll out chargepoints for internal and public use simply wouldn't be there.
Our system of sharing traffic across servers as and when requested means our software can be relied upon to accommodate growth, whatever the rate. With the EV market reaching its highest peak in sales since 2020 in July of this year, we believe it's vitally important that networks are built with a high ceiling. That's why we work on tackling potential pitfalls before they become an issue for our clients.
Our software's built-in scalability is just one example of how we continually work to resolve challenges, fix headaches, and integrate a good driver experience with easy ways for you to manage and maintain your network.
To get a more sector-specific breakdown of what our software can do for you, click through to our website's homepage or contact us via the credentials below:
Contact us
Main Office: +44 (0)1443 565400
EV Driver support: +44 (0) 3330 129095
Email enquiries: info@clenergy-ev.com