World Tourism Day: The Best Holiday Destinations for UK EV Tourists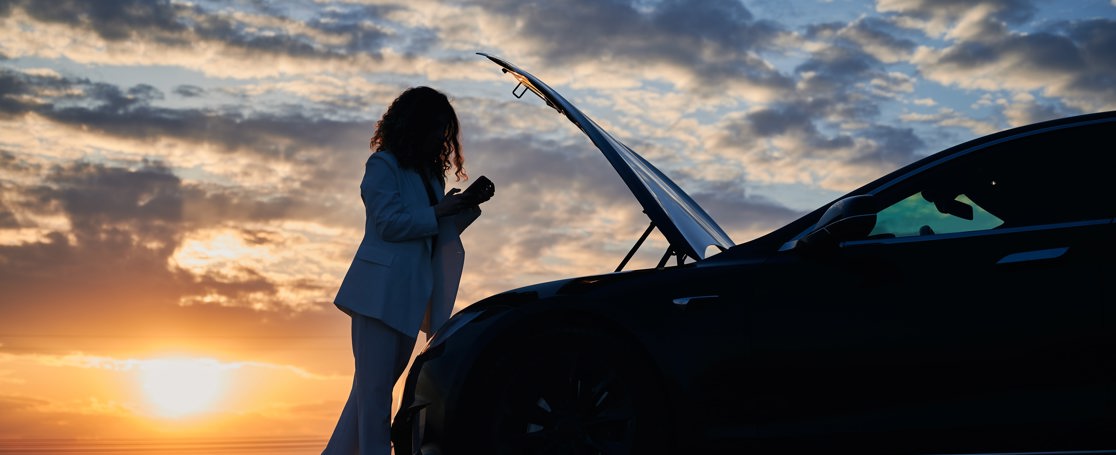 27 September 2023
It's World Tourism Day!
The UN founded the day back in 1970 as a means of highlighting the importance of sustainable tourism to the international community. The day gives us a chance to reflect on tourism in the EV industry, and to showcase some of our achievements in giving key destinations greener travel options.
In light of this, we've compiled a quick rundown of some of the best staycation options for EV drivers in the UK right now. By heading to a holiday spot that you're sure has EV chargepoints readily available, you make sure you're able to make the most of your well-earned time away, and aren't stuck taking lengthy detours and waiting for charges.
And for us, this represents one of our key goals as a software provider: making the experience better, easier, and more accessible for all. That's why we work within the UK and Europe's largest network to provide availability of over 300,000 chargers for our users, whether at home or on the go.
So with that in mind, let's get into our picks for some of the best holiday destinations for UK EV tourists.  
Gower Peninsula, Swansea - Wales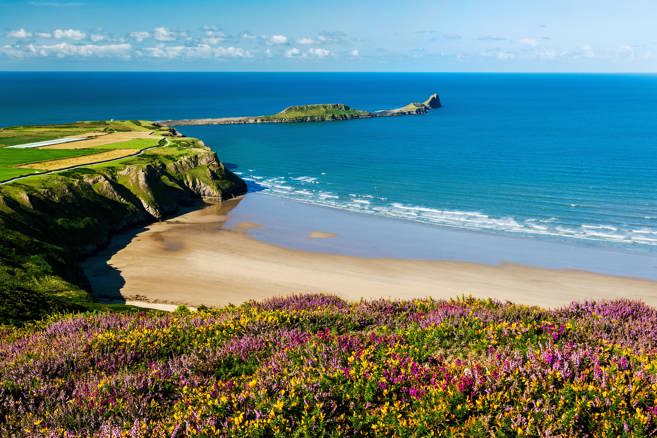 We start off with Gower Peninsula.
Designated an 'Area of Outstanding Natural Beauty', Gower has long been a tourist hotspot. Just a 40 minute drive from Wales' second largest city, not only is the area home to one of the world's best, most 'must-visit' beaches in Rhossili Bay, it's also a great place for EV tourists.
We offer Clenergy-backed chargepoints available just 15 minutes from Rhossili Bay at Port Enyon, as well as a number of chargers in Swansea and Mumbles nearby so drivers can charge up in Gower, or stop for food and a wander around Swansea City Centre while their car tops up. 
With the city centre currently undergoing a refurbishment, Swansea City Centre itself offers a host of activities for yourself and the family, including:
The National Waterfront Museum.
Plantasia - an indoor exotic botanical garden.
LC2 - a family-friendly leisure centre with a huge indoor waterpark.
Swansea Museum - housing Egyptian artefacts such as the famous Hor the Mummy.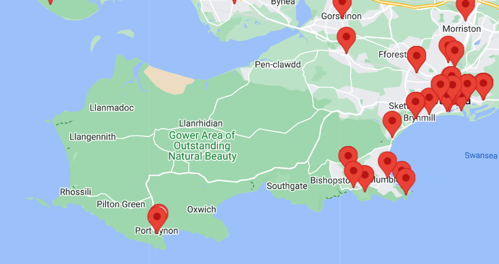 Whatever you decide to do in the area, you'll be covered for EV charging with Clenergy's network.
Tenby, Pembrokeshire - Wales
Another great spot for EV tourists is the town of Tenby in Pembrokeshire. 
Commonly cited as one of the UK's best holiday spots (listed here at #3), those who have looked into holidays at home before - especially in Wales - will be familiar with Pembrokeshire and Tenby.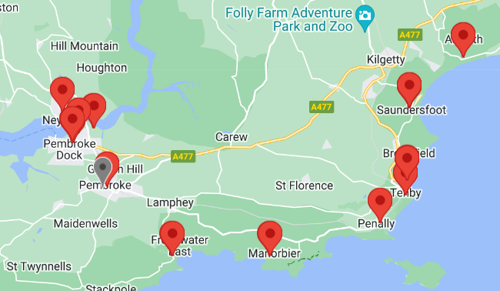 With its picturesque harbour and beaches, Tenby is host to Wales' annual Ironman competition, and sits within a 15-minute drive from attractions such as Folly Farm and Manor Wildlife Park. Both of these family attractions are accessible in just ten minutes from the nearest Clenergy-powered chargepoint, making Tenby a dream destination for EV tourists spending time away with family.
And chargepoints in Tenby town centre and neighbouring areas such as Saundersfoot and Penally mean that you can forget about availability issues and range anxiety, and switch off to enjoy your time away.
Great Yarmouth, Norfolk - England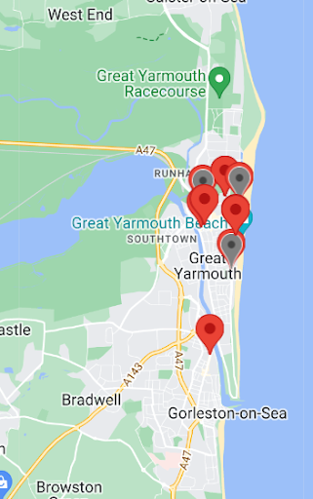 A quintessential seaside town, Great Yarmouth is indeed a great destination for EV tourists. As shown in the image above, Clenergy-backed chargers can be found across the town centre for easy charging before or after journeys, allowing you to stay powered up no matter where you're driving from. 
The town once again represents a great spot for a family holiday, offering stunning beaches, amusement parks, and the Sea Life Centre for marine animal welfare to offer a varied experience for tourists of all age groups.
If you're an EV driver looking for a place to take the kids with a few days off in Summer, Clenergy's charging network has you covered here.
Other Great EV Spots
Those are our main suggestions for some of the best EV tourist hotspots in the UK, but we've also picked some honourable mentions of hugely popular attractions (rather than full holiday destinations) not covered by our list:
Chester Zoo, Cheshire - The zoo offers 26 7kw electric car charging points for EV drivers to plug into while visiting the site.
The Eden Project, Cornwall - The famous tropical gardens offer 20 chargers across 10 devices to keep you charged for what can be a long trip to Cornwall for some.
Roman Baths, Bath - The stunning historical site offers 6x 50kW rapid chargers, 4x 22kW fast chargers, 12x 7kW fast chargers to help keep your travel plans simple.
To find out more about what our EV charging software offers for EV drivers and tourists, head through to our website's homepage, or check out some of our recent blogs where we've been writing on how our software can make the EV charging experience work for you.